Information sessions for students from 94 "Dimitar Strashimirov" Secondary School
On 1st and 2nd December, an IOM Bulgaria team, in cooperation with representatives of the NNHM- BFPA-EMHPF Consortium organised two information sessions for students from 94 "Dimitar Strashimirov" Secondary School in Hristo Botev district in Sofia, where a significant part of the Roma community in the city is concentrated. Both events generated serious interest and were attended by over 30 graduating high school students.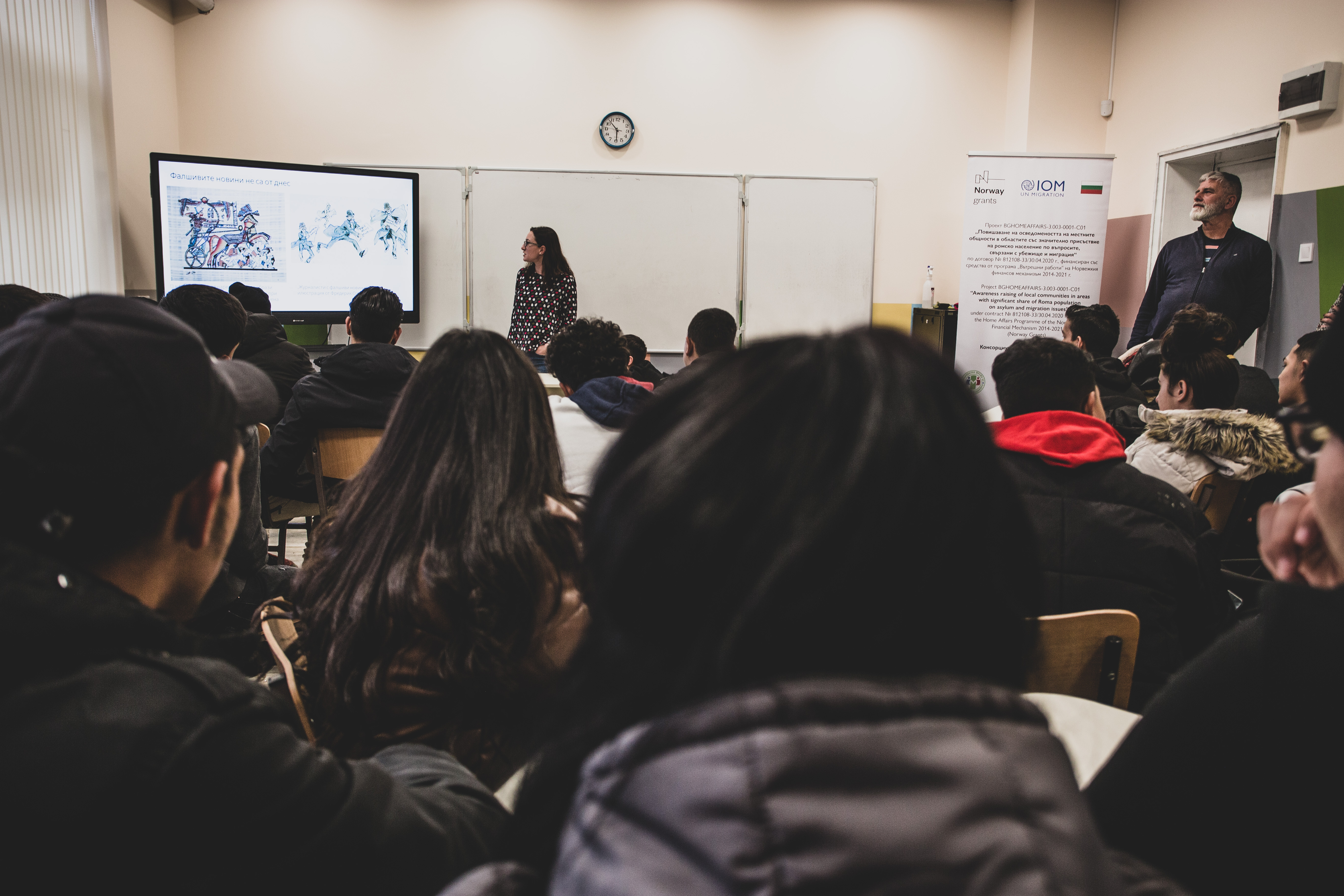 The theme of the first meeting was "Fake news and how to protect ourselves from it". Dilyana Dilkova from the National Network of Health Mediators gave a presentation on the main ways in which fake news, misleading job offers for work abroad and misinformation in general can harm people and put them in a situation of vulnerability. The presentation provoked a lively discussion on the need for media literacy and skills to filter information, use verified sources and question sensational and implausible information. Students agreed that the development of critical thinking among Roma is particularly necessary to prevent different forms of abuse and their potential exposure to exploitation.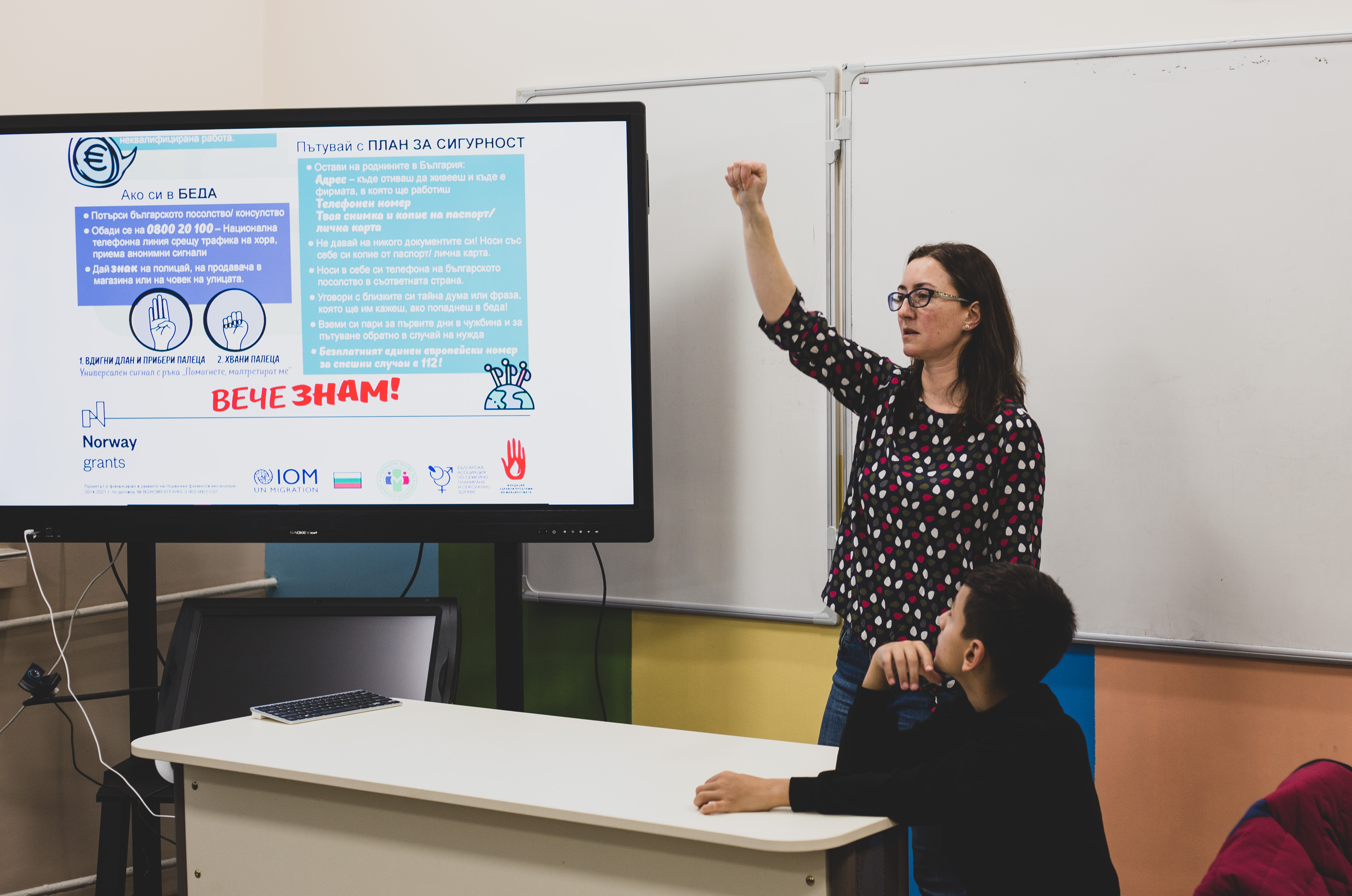 The second information session was titled "What is human trafficking?". During the session Teodora Nikolova from IOM Bulgaria introduced the participants to the basic concepts of migration and the differences between human trafficking and smuggling. The presentation focused on the fact that human trafficking, always accompanied by violence, coercion and false promises, is a criminal activity that often affects the most vulnerable communities. It is also an extremely lucrative business that is very difficult to combat and members of Roma communities in Bulgaria are among the most frequent victims of trafficking.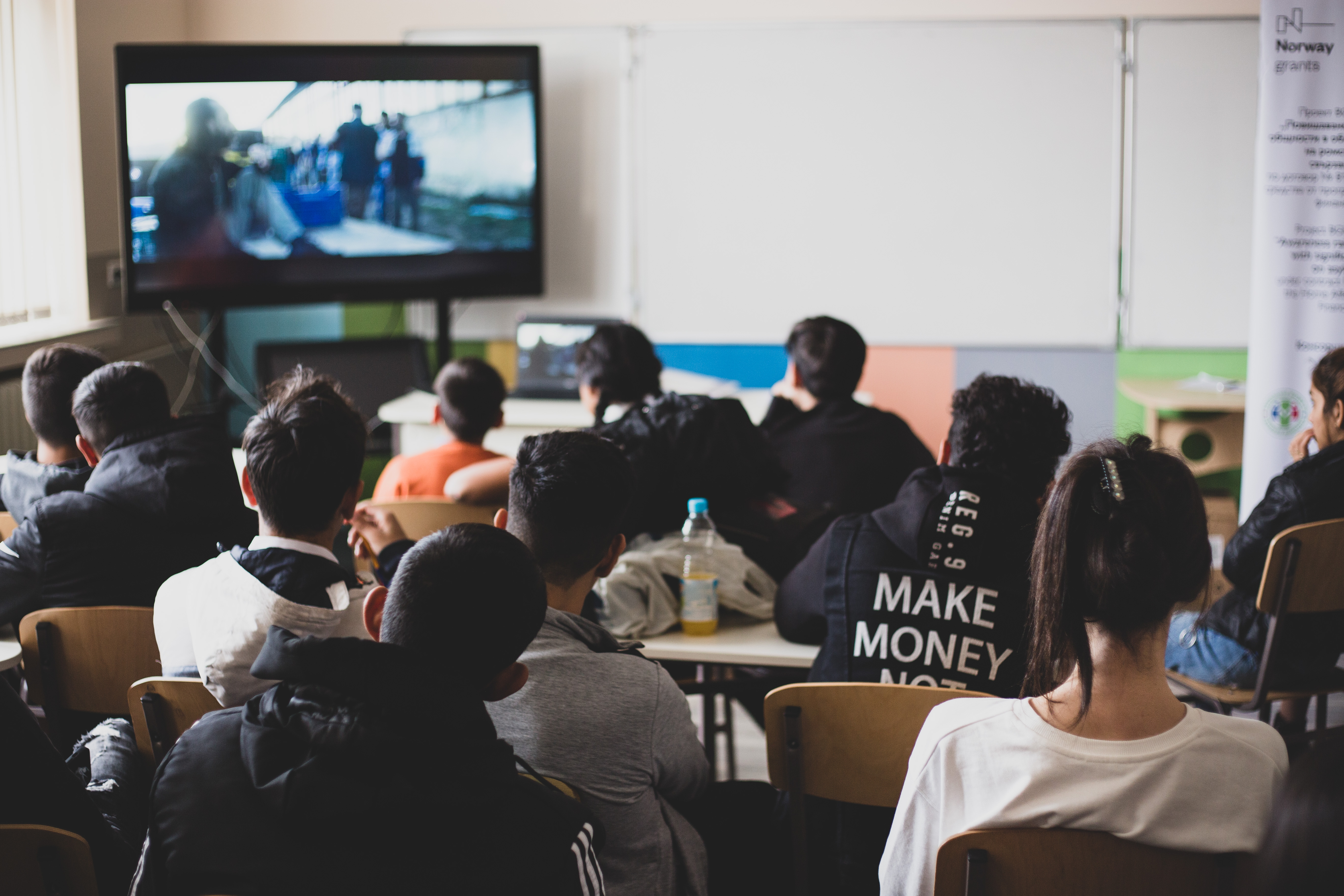 Unfortunately, the level of awareness of the dangers of human trafficking among young people from the Roma community is relatively low and it is necessary to adopt various communication tools in order to reveal the complexity of the problem. For these reasons, the presentation was accompanied by a screening of informative films on the subject, which vividly illustrated the ugly face of human trafficking and sparked a lively discussion among the students.