Information session for the Roma community in Rakitovo
On 21 August, an IOM Bulgaria team and representatives of the NNHM- BFPA-EMHPF Consortium carried out an information session for the Roma community in the town of Rakitovo.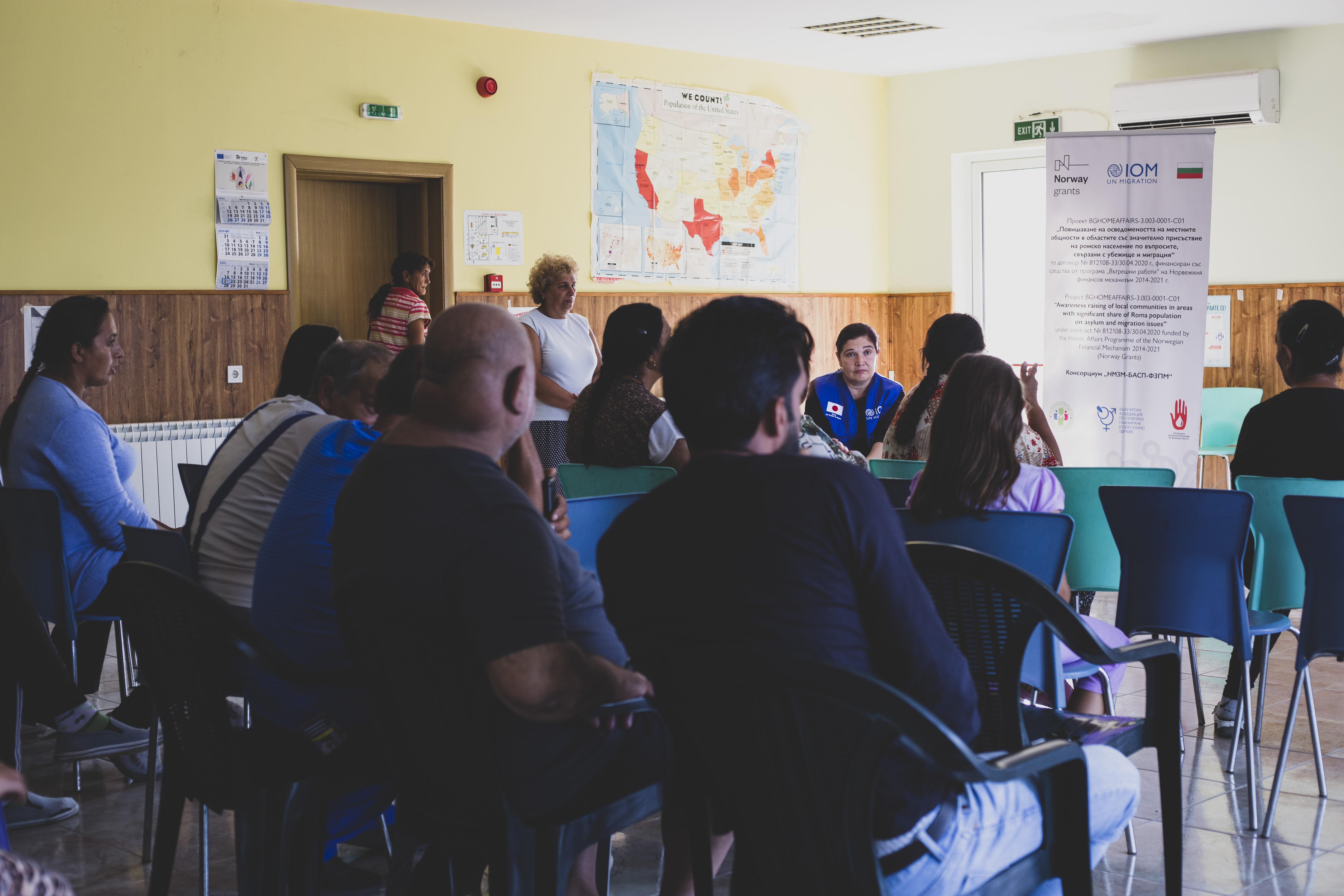 Rakitovo is a small town in southern Bulgaria. Almost half of it's population is of Roma origin. Like in many other places throughout Bulgaria, many of the people from the Roma community in Rakitovo are forced to seek work opportunities abroad so that they can sustain themselves and their families. This poses numerous risks and during the presentation the attendees were advised of the necessary steps it is important to make before leaving and during one's stay in a foreign country.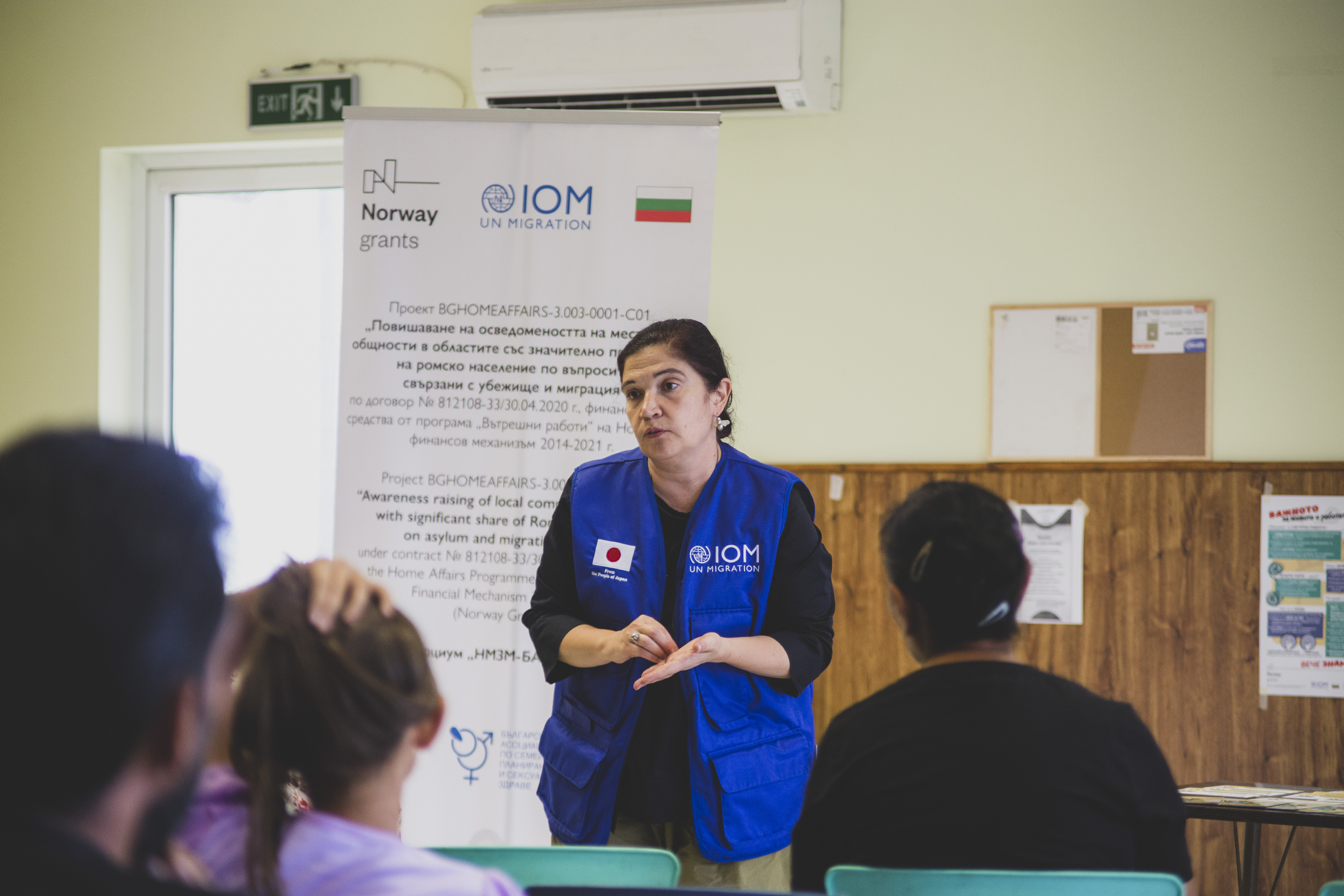 The event focused on the different health and social systems in Europe, as well as aspects of the labor legislation. The presenters provided guidance on how to prepare for and navigate these challenges, as well as other information about employment, family, and health issues that can arise for those who work and live abroad.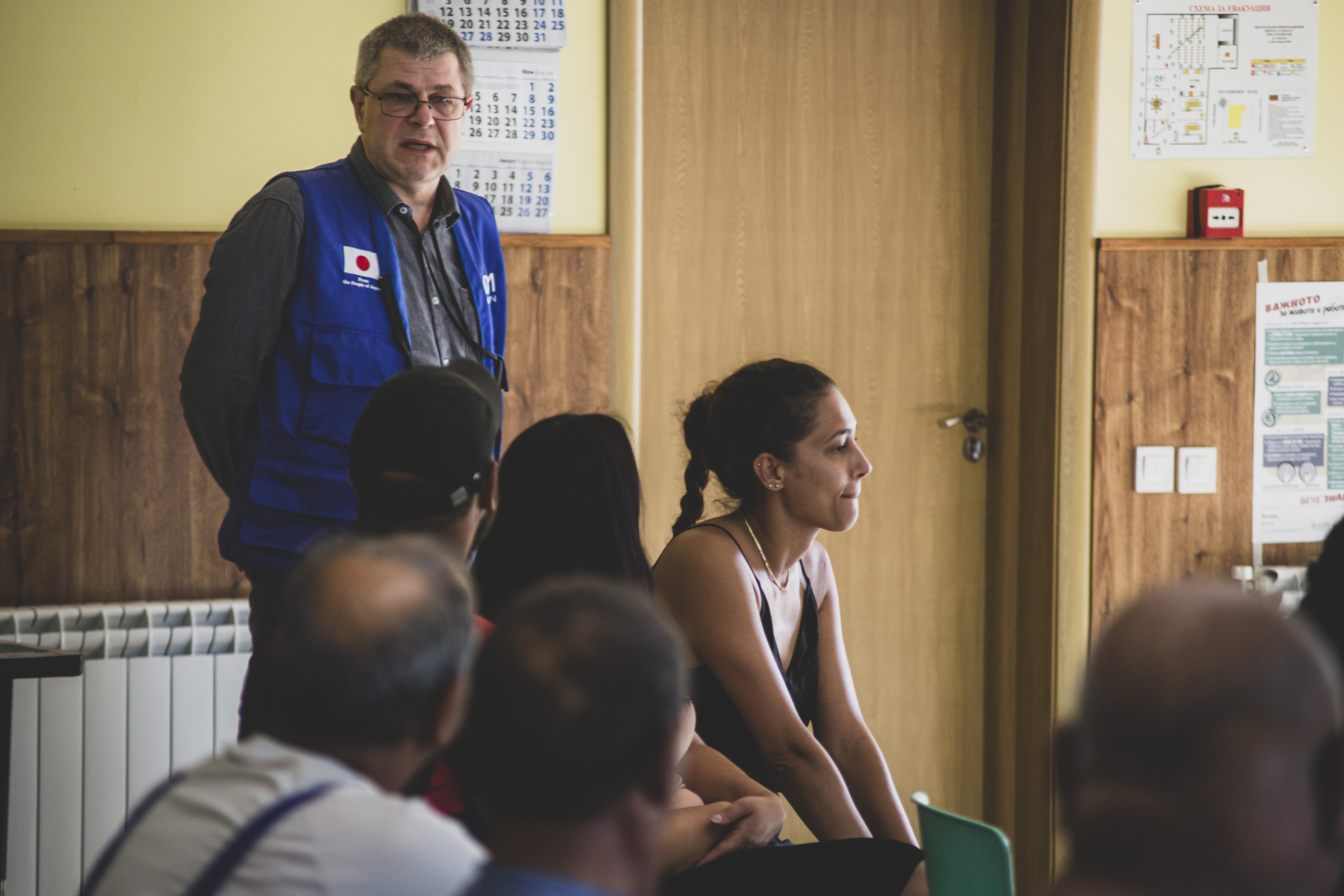 The attendees of the information session also learned about the challenges and dangers that can arise from working abroad, including trafficking, smuggling, and labor and sexual exploitation. The speakers highlighted the importance of being aware of these risks and knowing where to turn for help. The attendees shared their own stories and experiences, emphasizing the need for accurate and comprehensive information before taking such a step. All agreed that with the right preparation and support, people can navigate these challenges and achieve their goals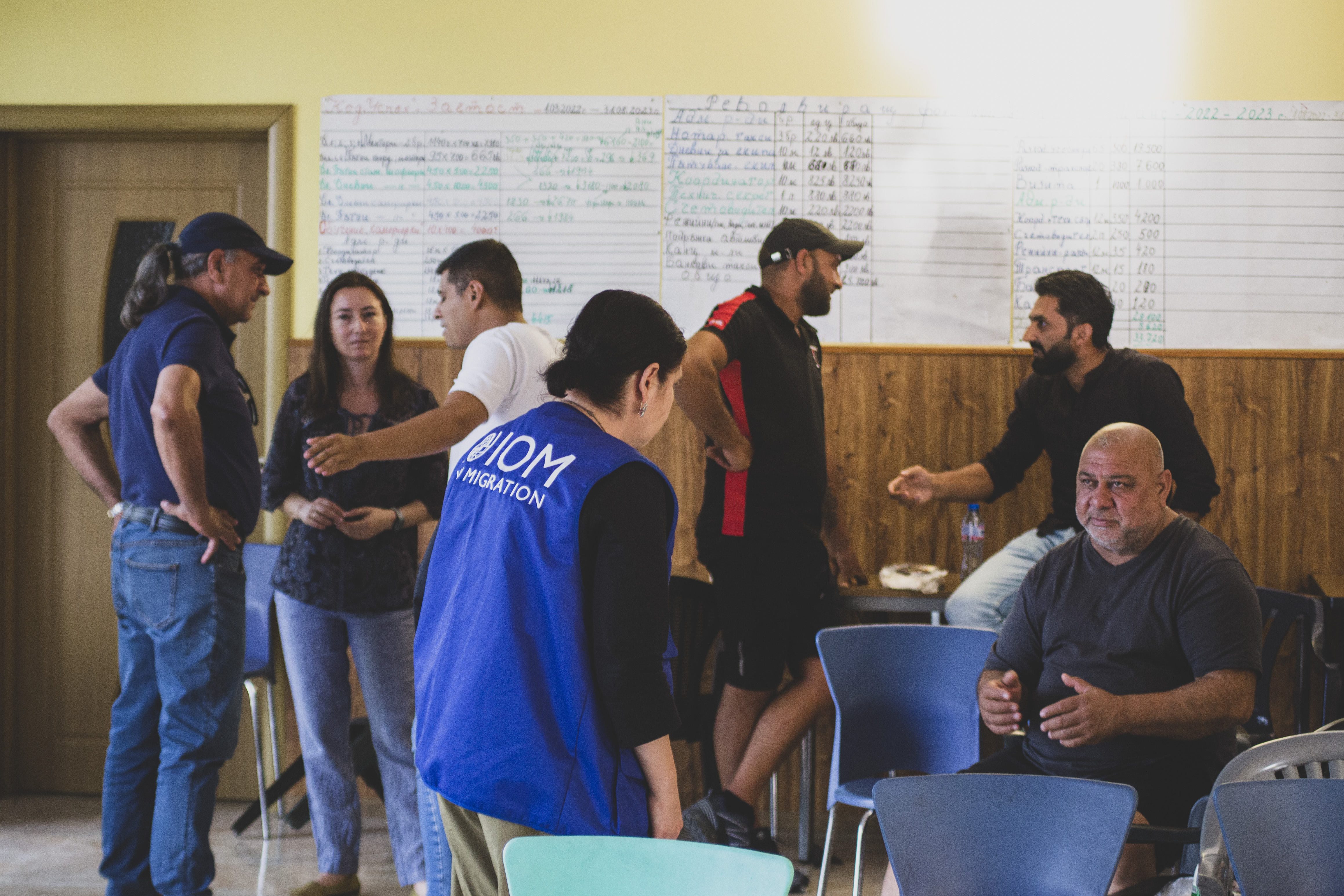 After the formal presentation, many of the attendees stayed to engage in an informal conversation with the speakers. This was an inspiring and rewarding experience for everyone involved. Many people from the community expressed their gratitude and satisfaction with the information provided, and also demonstrated a desire for additional information sessions in the future. These conversations were a reminder of the importance of providing accessible information and support to those who need it.