Info sessions in Sliven and Straldzha
As the project's information campaign continues, an IOM Bulgaria team and representatives of the consortium NMHM-BASP-FPM visited the towns of Sliven and Straldzha and held information sessions with people from the local Roma communities.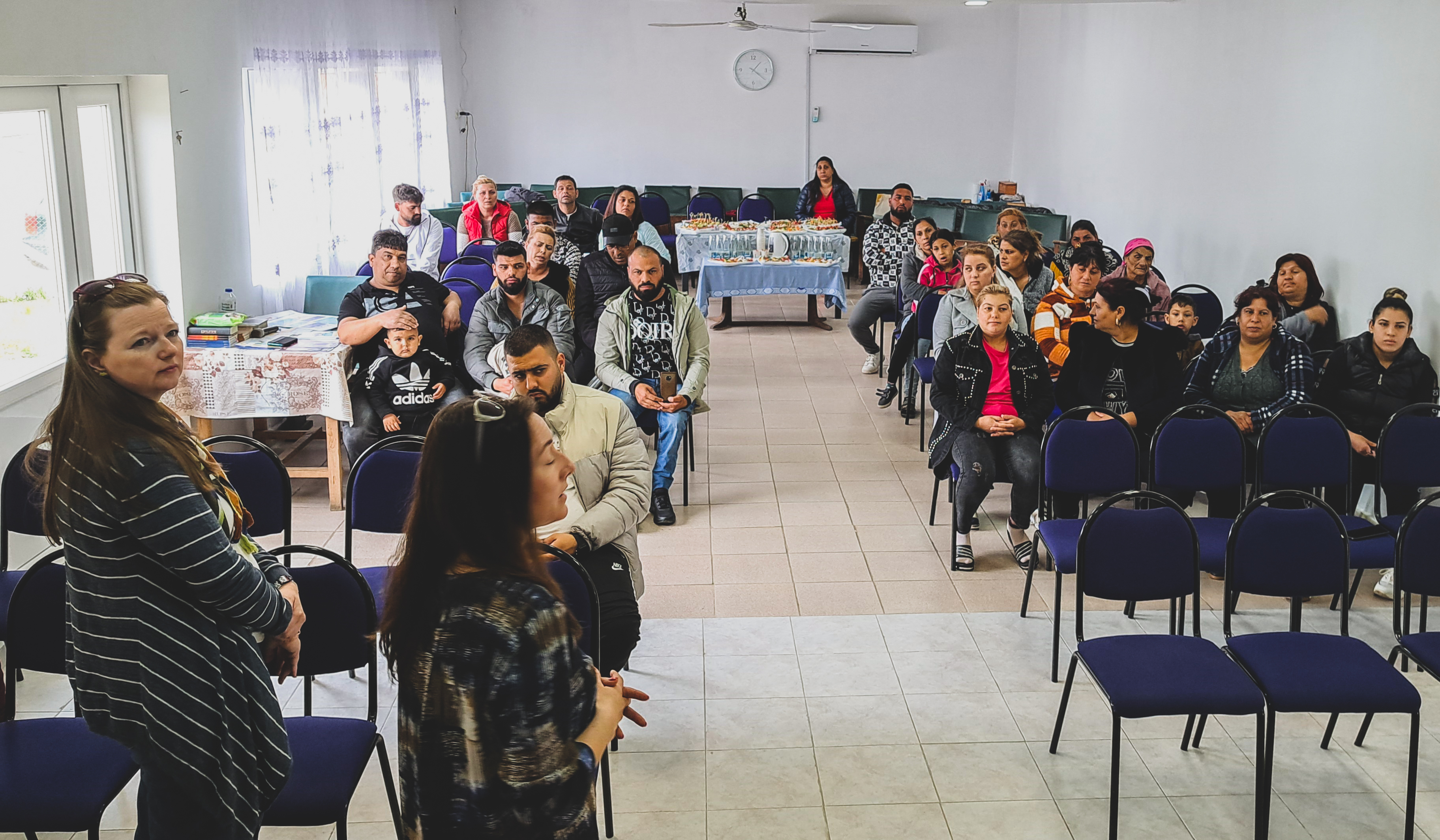 Many of the Roma people in the two towns suffer from extreme poverty, unemployment, a low level of education, inadequate housing conditions, poor health and welfare. Unsurprisingly, there is intensive migration, mainly to the major economic centres of the country and various cities abroad.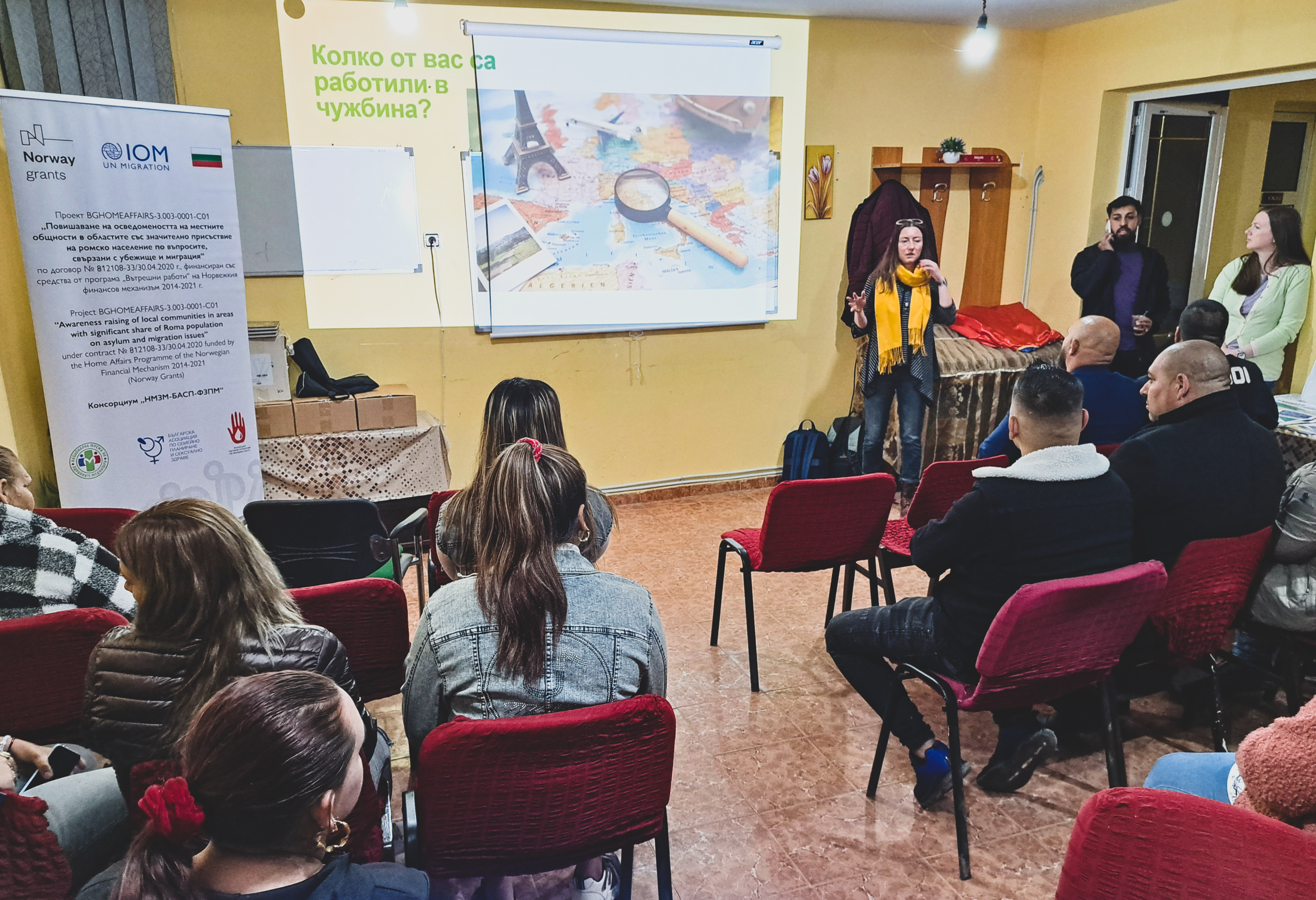 The meetings were dedicated to basic information related to living and working abroad. The attendees were introduced to the peculiarities of health, social and educational systems in different European countries. The presenters supported with real examples their guidelines to the community representatives to be well informed, plan and build the right approach before going abroad to make sure they will have access to social and health services.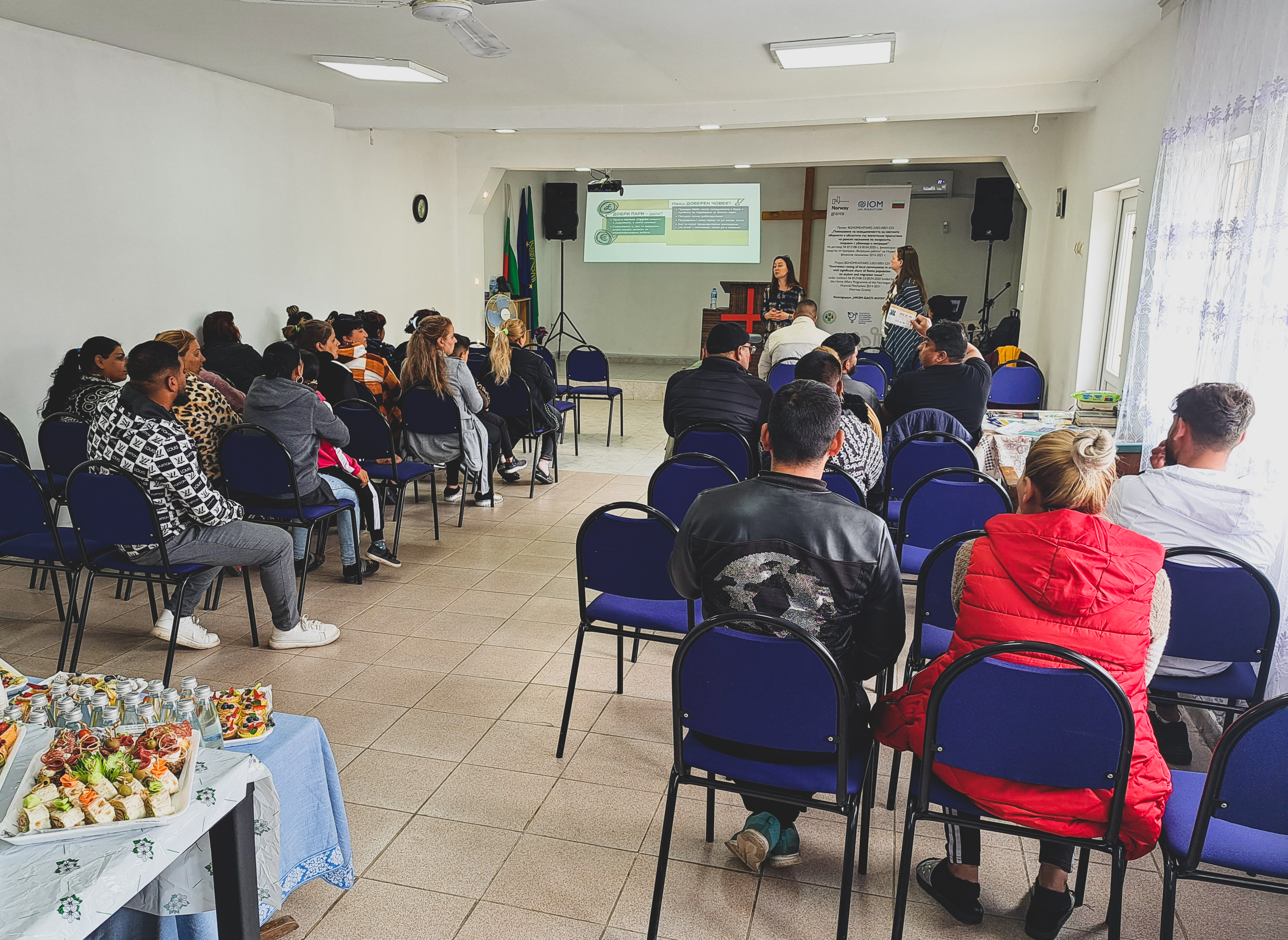 During the information sessions, the important topics of the risk of trafficking and smuggling, labour and sexual exploitation, as well as institutions providing assistance in dealing with such problems were also highlighted.