Start of the information campaign
On 20 May in Filipovtsi neighbourhood in Sofia, the Consortium NNHM- BFPA-EMHPF gave a start to the information campaign, part of IOM Bulgaria's project: "Raising the awareness of local communities in areas with significant Roma populations on asylum and migration issues".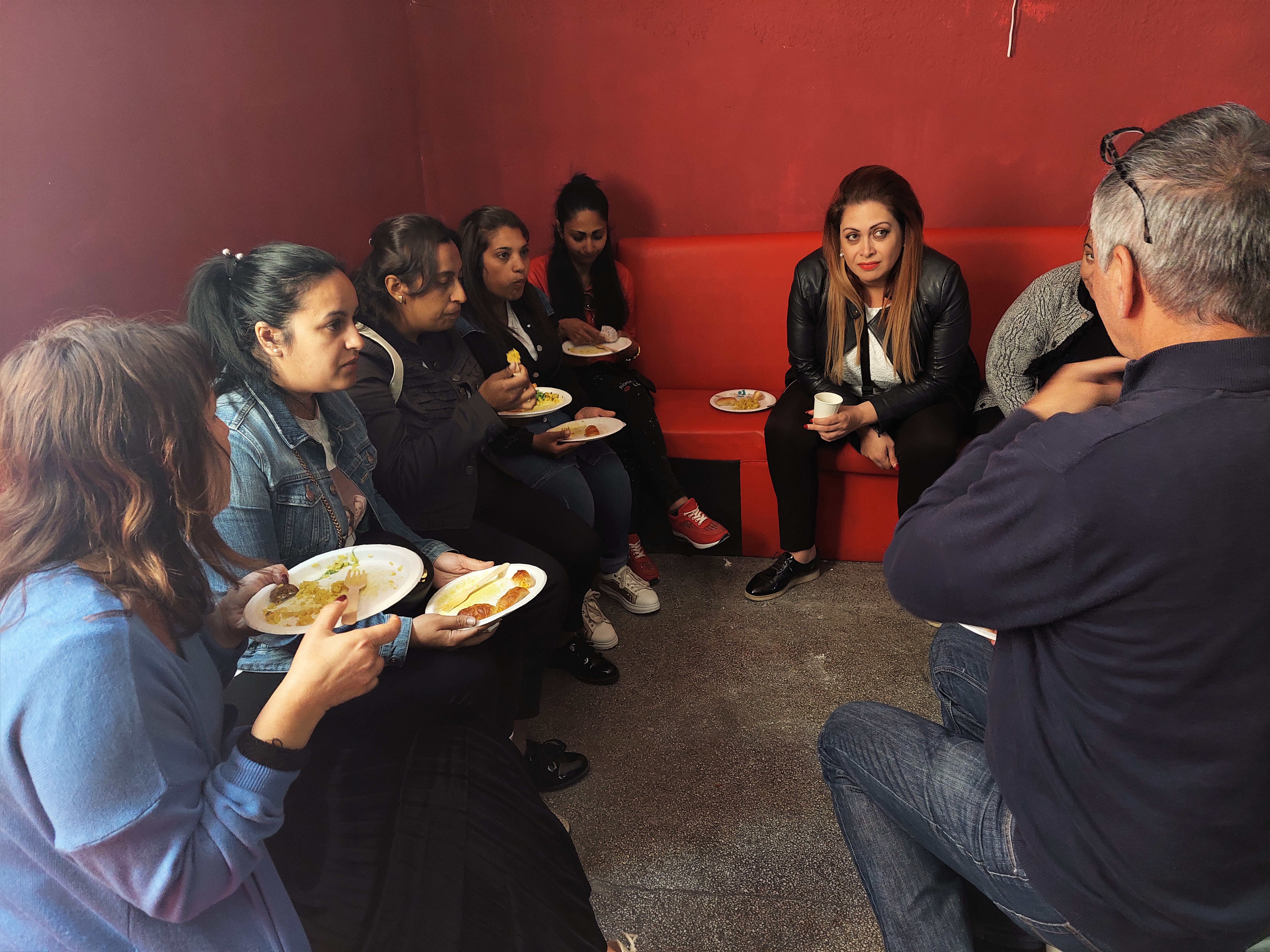 The introductory event was accompanied by the exhibition "Let's open the door", which presents a collection of photographs of Roma community representatives and was exhibited in the Parliament of the Republic of Bulgaria on 8 April.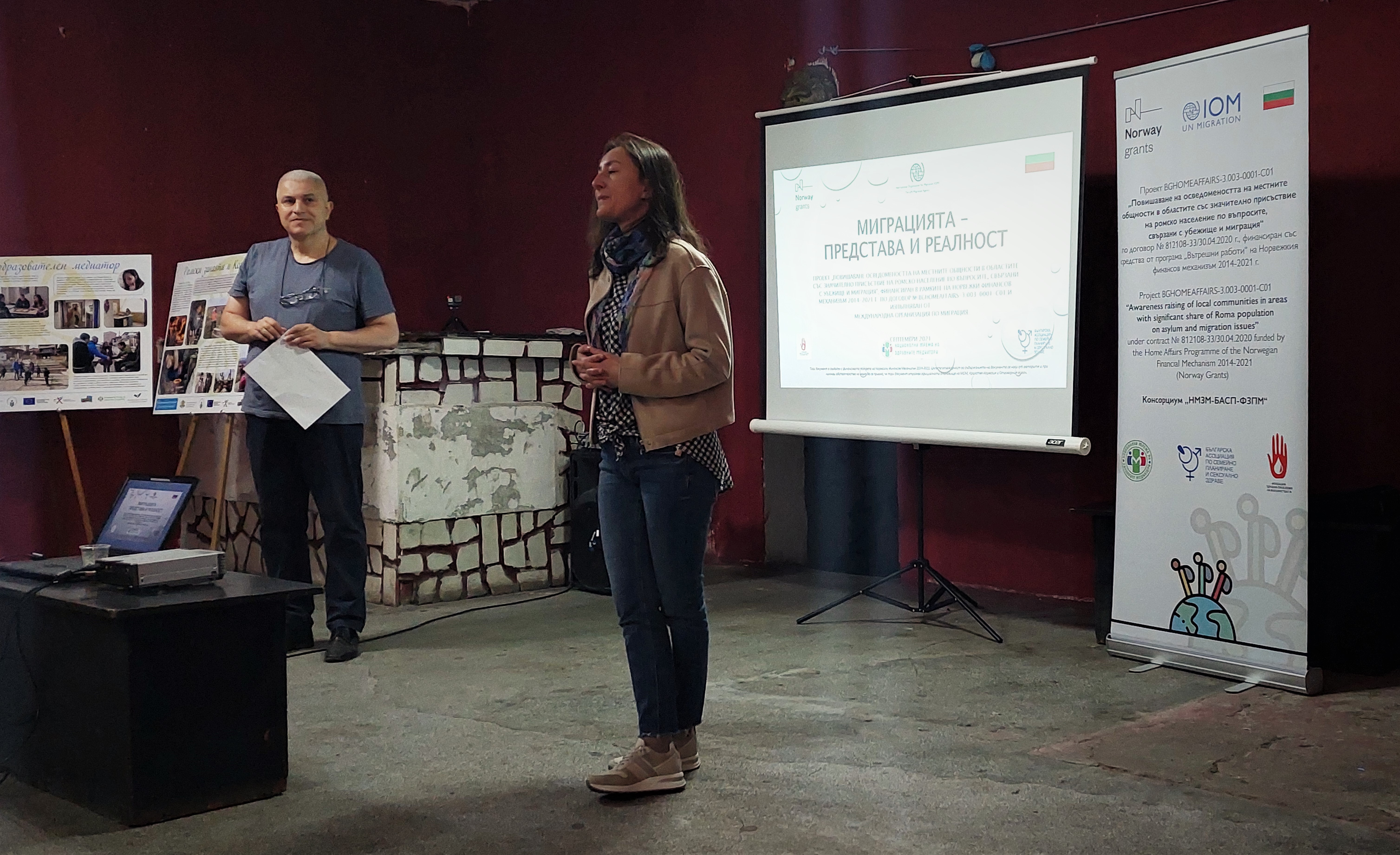 Pavlina Filippova from BFPA introduced the participants to the topic of human trafficking. Among the attendees of the event were people from the Roma community, representatives from Lyulin Municipality, the Ministry of Labour and Social Policy and others.