Meeting the Roma community in Harmanli
The people from the Roma communities in Bulgaria are still characterized by low education levels, low legal culture, high unemployment rate and low income. These are all factors which cumulatively create segregated and marginalized communities, isolated in ghettos, exposed to extreme poverty, discrimination, lack of access to services, lack of security and high rates of crime. Roma people often seek work opportunities abroad, often falling victim to various forms of exploitation and trafficking.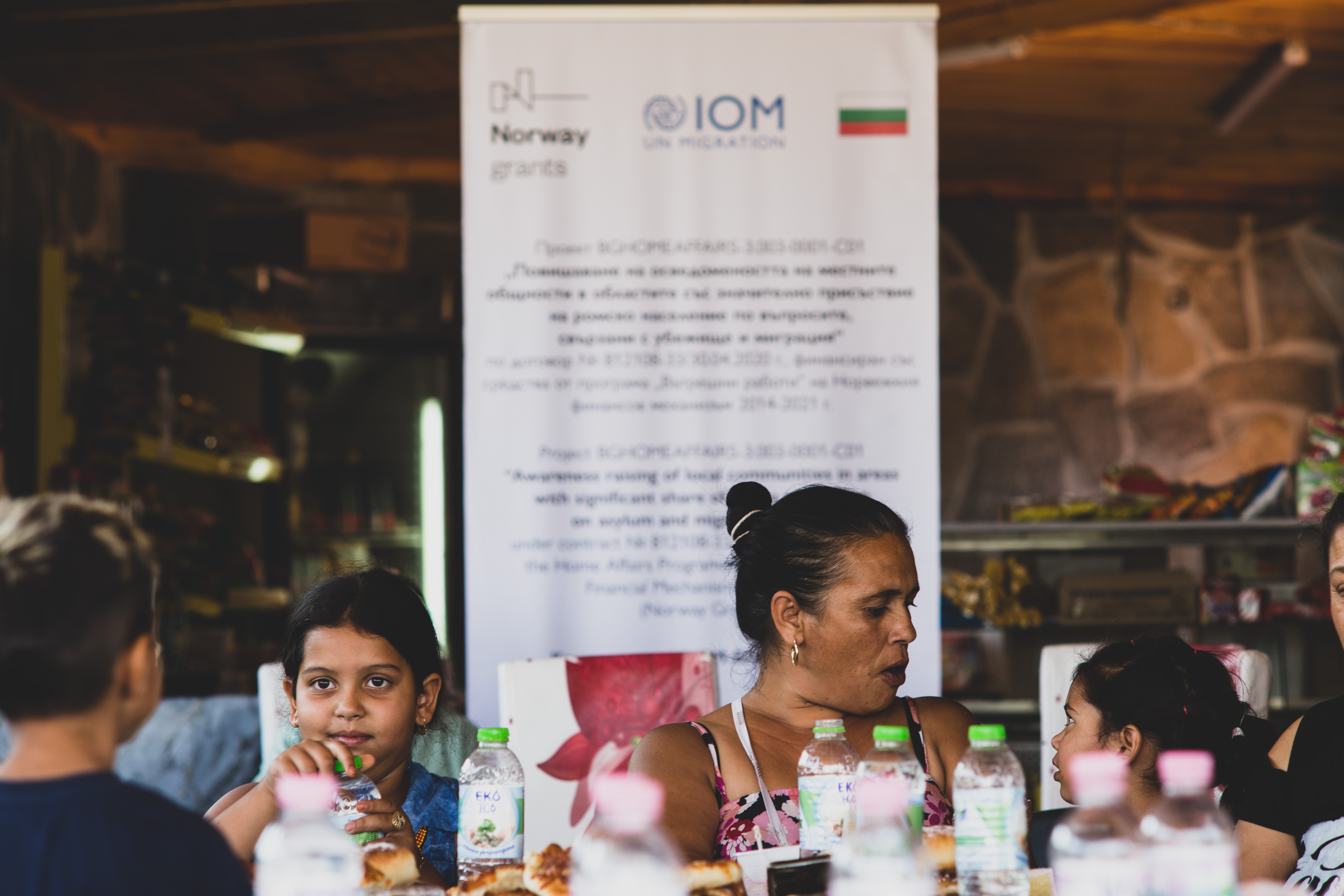 IOM Bulgaria continues its activities with the Roma communities in implementation of its project "Awareness raising of local communities in areas with significant share of Roma population on asylum and migration issues", financed by the Norwegian Financial Mechanism 2014-2021. The project aims to increase Roma people's awareness of their rights and duties abroad and reduce the risks of labour migration.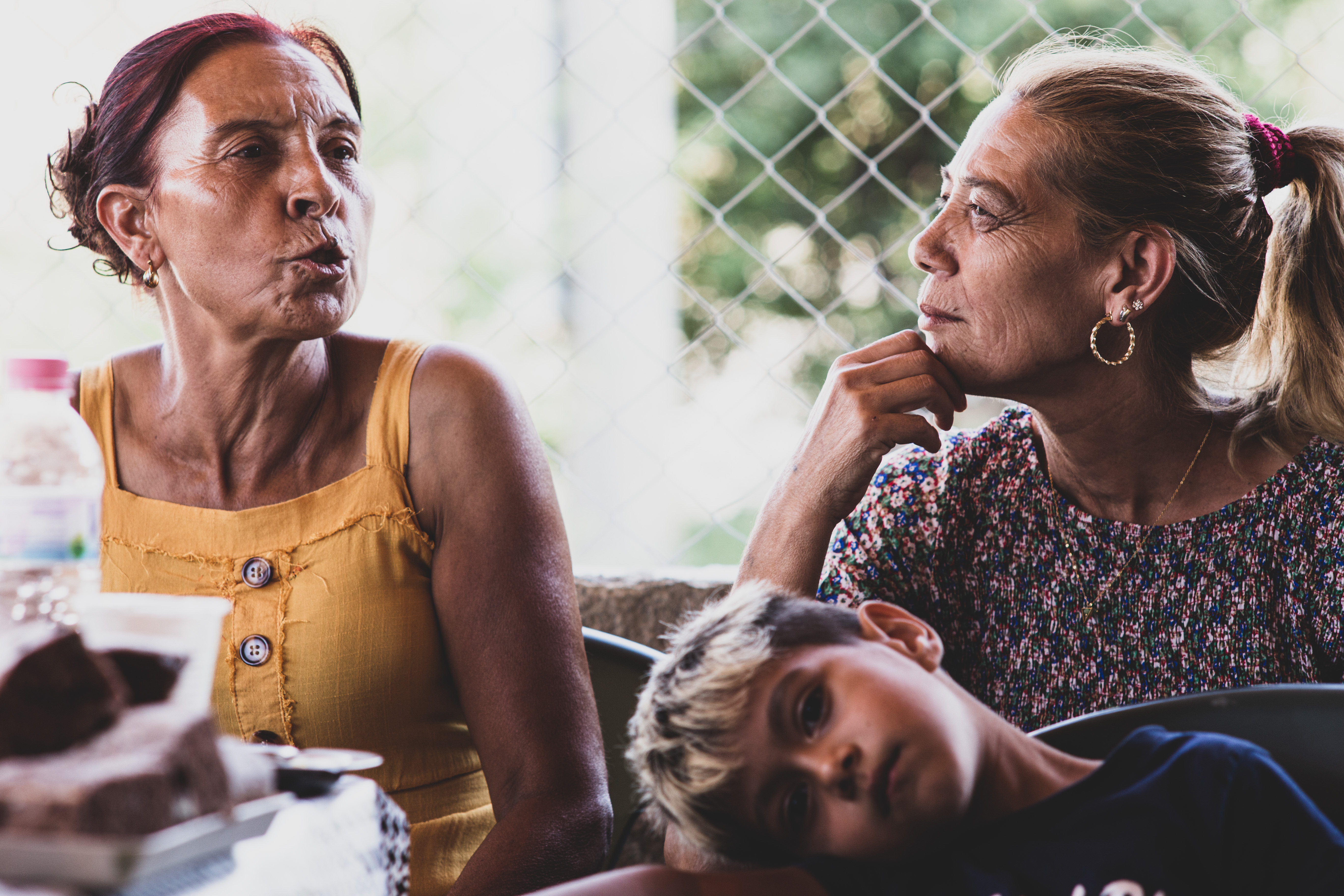 On 22 July IOM organised another information session for the people of the Roma community in the town Harmanli.  The event, held in one of the twoRoma neighbourhoods (mahala), sparked keen interest among the locals and proved the urgent necessity of such sessions in the Roma communities. Cveta Petkova from the Consortium Consortium NNHM- BFPA-EMHPF presented to the participants the key issues they need to be aware of before travelling to work abroad.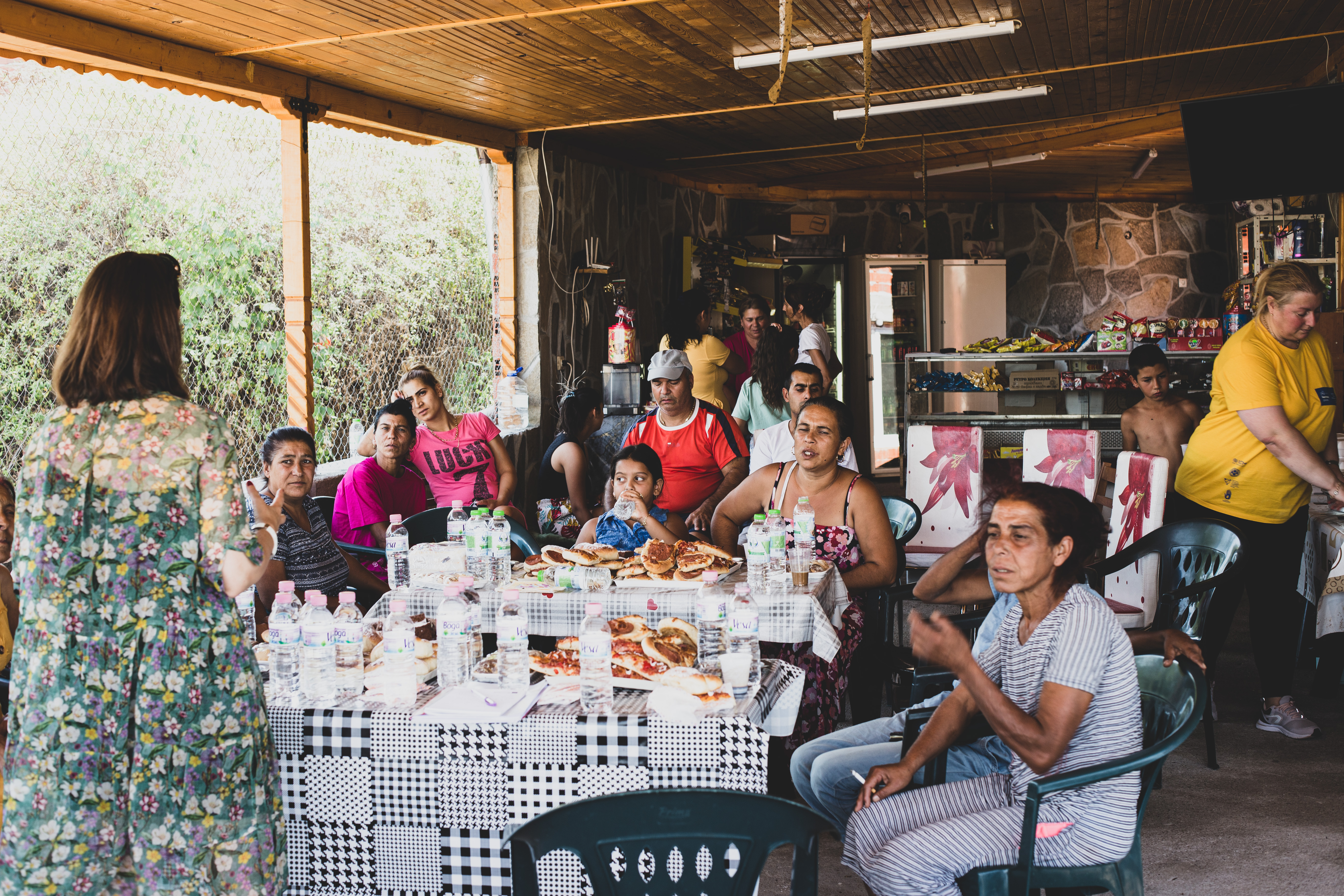 The focus was on working in Germany as the country is a popular destination for the Roma people. Cveta Petkova also acquainted the audience with the peculiarities of the health, social and educational system in Germany. She provided a valuable advice concerning the necessary steps in order for them to have access to social and health services when living and working in Germany.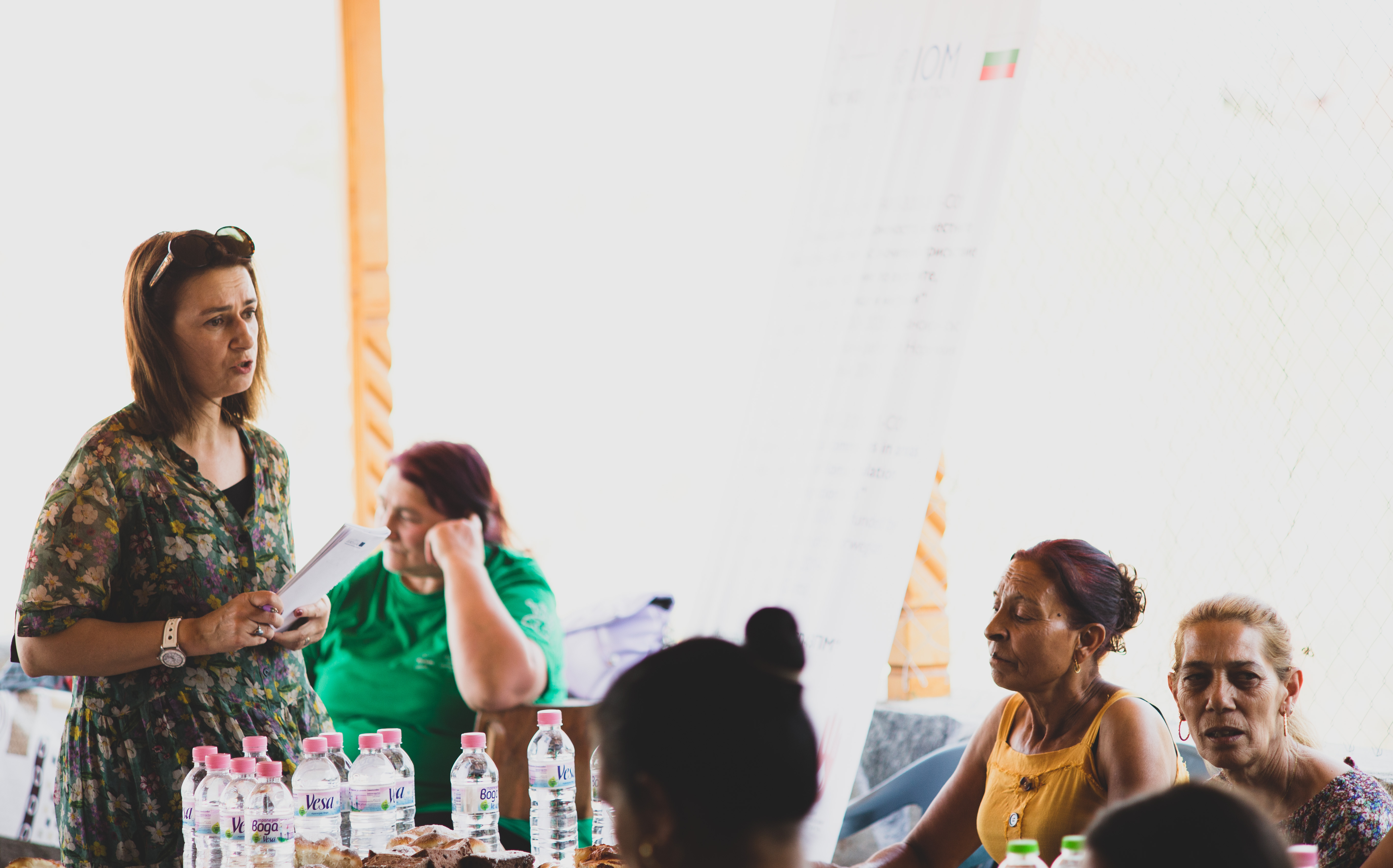 Following Petkova's presentation, the health mediator Fani Ivanova opened a discussion on all topics that have been covered. In a particularly friendly and cheerful environment, the participants actively engaged in a full-bodied discussion, sharing their own experience, and posing a wide range of questions related to their rights and obligations in Europe and the ways to minimise the risks of exploitation.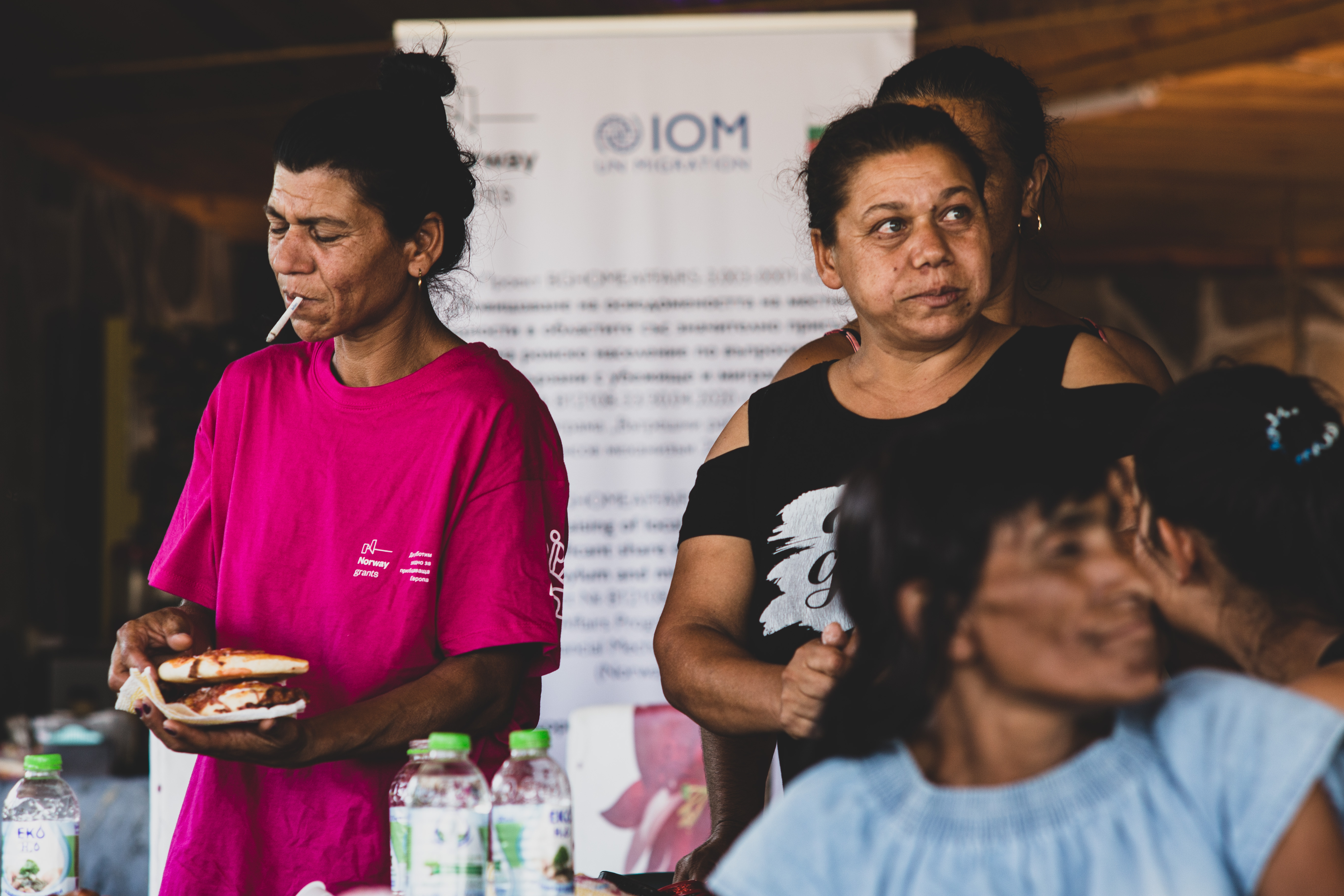 The session finished with the attendees wholeheartedly sharing their satisfaction and furthermore - their desire to have another info session with even more people from the community attending. IOM is planning to organize another event in Harmanli in September with a focus on the local people's specific needs and inquiries.