Meeting the people from the Roma communities in the town of Brezovo
An IOM Bulgaria team, together with representatives of the consortium NNHM- BFPA-EMHPF and the Network of Health Mediators held another information session for people from Roma communities in the town of Breznik.
The event was attended by people from the Roma communities in the area as well as representatives of institutions. Due to the high levels of unemployment in the region, the lack of social inclusion of the Roma people and the problems of access to the labour market, a large number of individuals of Roma origin in the town are forced to look for job opportunities abroad and often fall victim to various types of abuse.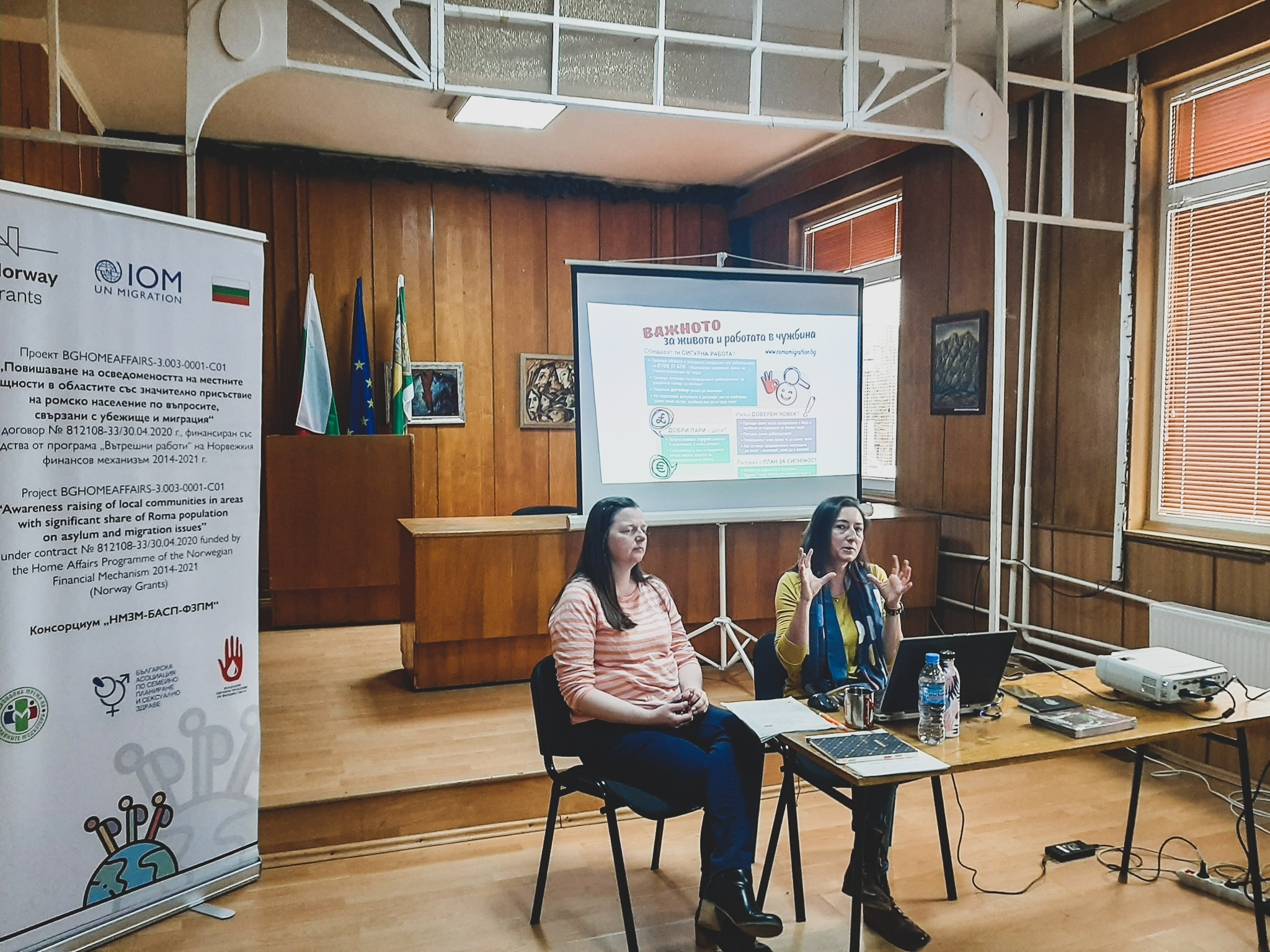 The main topic of the information session was living and working abroad, focusing on the rules and requirements for settling in different European countries. The participants actively engaged in a discussion, referring to their personal experience and among the important topics raised were those on the risk of trafficking and smuggling, labour and sexual exploitation, as well as institutions providing assistance to deal with such problems.
After the meeting, the participants confirmed the significance of such information sessions for them and the importance of discussing topics that are rarely talked about within the community.