Training for health, educational and labour mediators in Varna
On May 31, 2022, IOM Bulgaria, in partnership with the Local Commission for Combating Trafficking in Human Beings - Varna and the National Commission for Combating Trafficking in Human Beings, conducted a regional training for health, education and labour mediators from the Varna region on "Trafficking of people: Causes, identification and protection of victims ".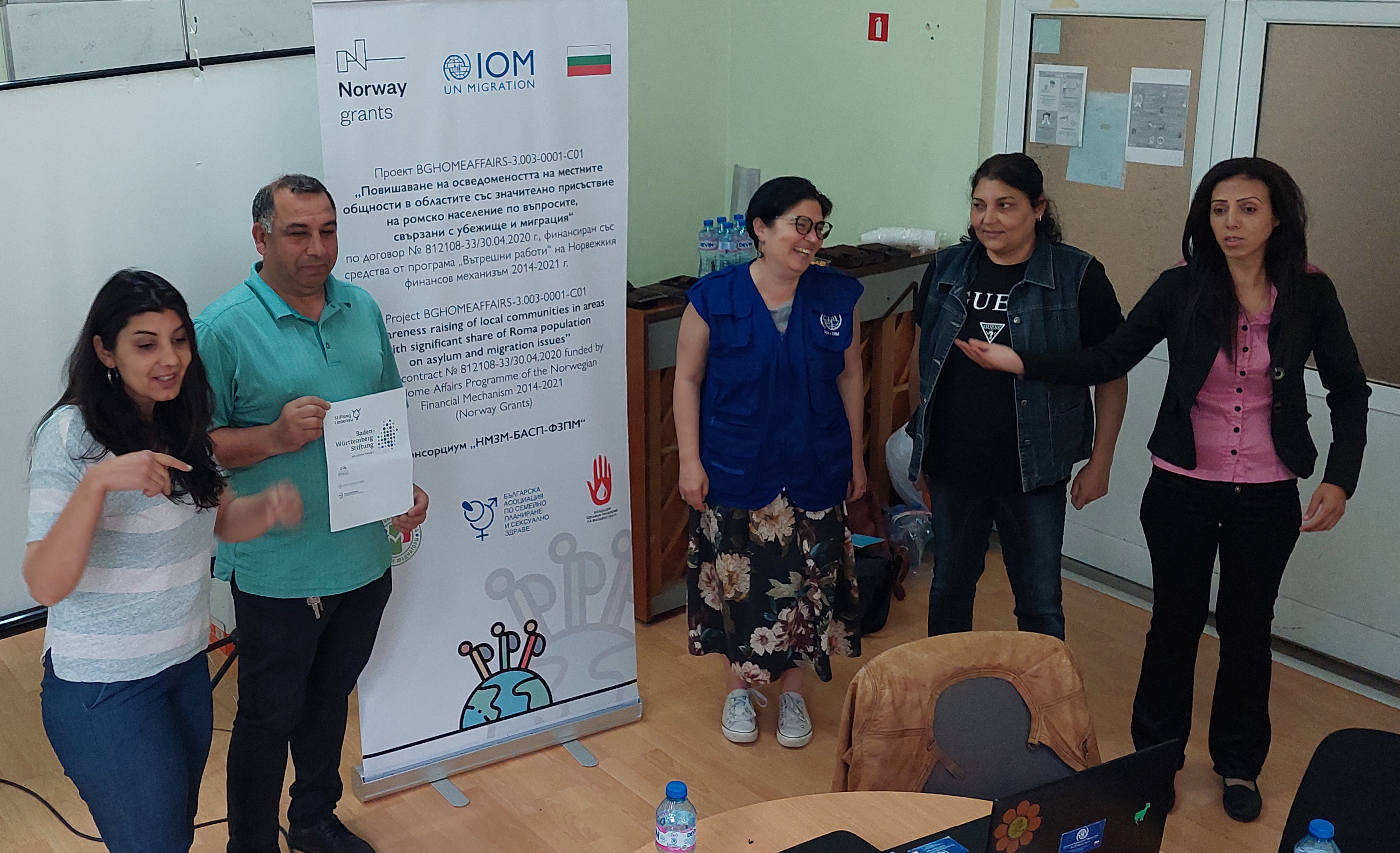 The aim of the meeting was to raise the awareness of тхе mediators on issues related to the risks and prevention of labour exploitation, forced begging or sexual exploitation as well as human trafficking.  
The focus of the training was the identification of victims of human trafficking and the specifics of working in the Roma community. The presenters, furthermore, introduced to the audience the main steps for safe migration. In an open discussion, the participants deliberated on the problems faced by persons seeking employment in various European countries, as well as to whom to turn for assistance in case problems arise. 

16 health, labor and educational mediators from the municipalities of Varna, Aksakovo, Dolen Chiflik, Devnya and Provadia participated in the training.